This power supply is for indoor use only.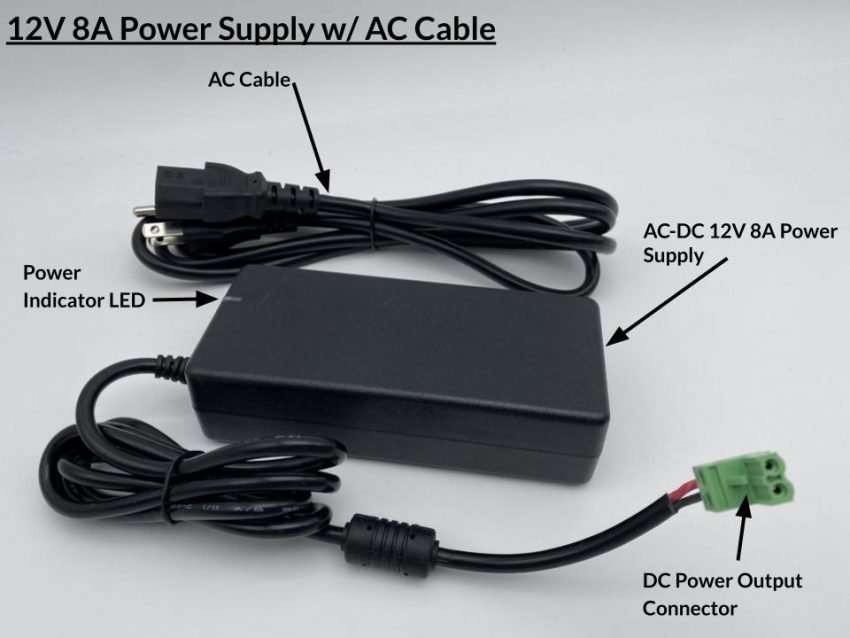 12V 8A Power Supply w/AC Cable
Locate the 12V 8A Power supply and insert the female AC cable plug  into the power supply, be aware of the orientation of the AC cable.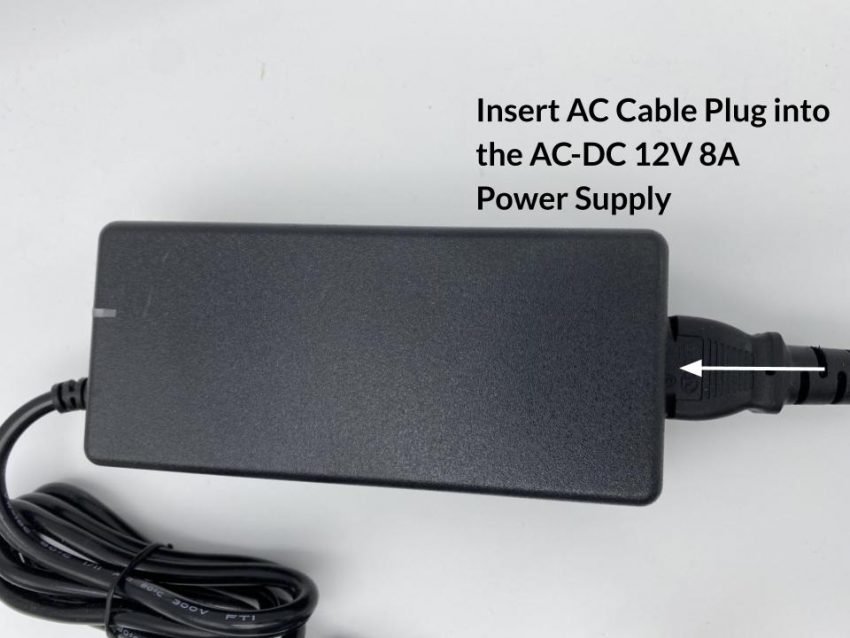 AC cable plugged into power supply
Ensure that you plug the other end of the AC Cable into an AC power outlet that supplies 100-240VAC.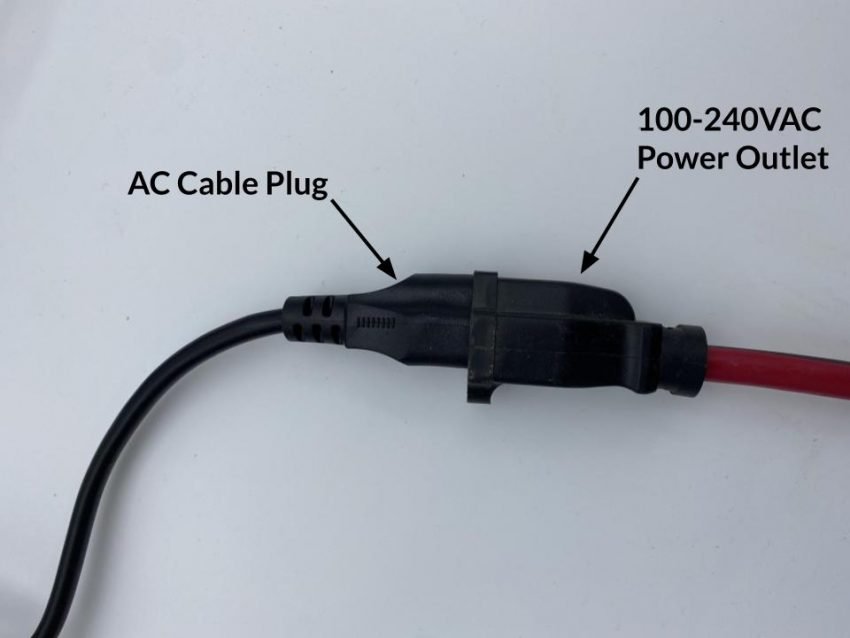 Power supply plugged into 100-240VAC outlet
Plug the green male connector from the power supply  into the driver power input.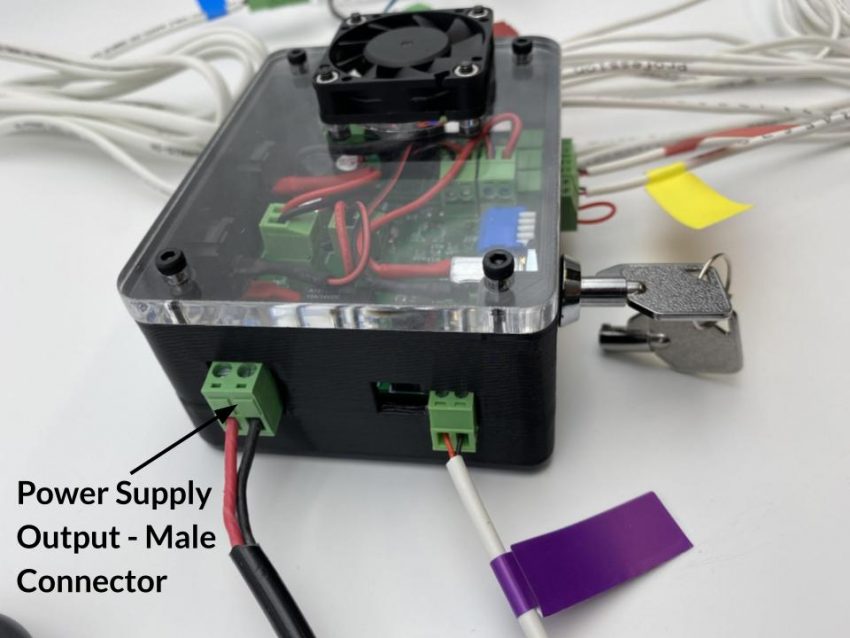 Connecting power supply into driver
When you plug the power supply into an appropriate power outlet, confirm that you see a green LED located on the power supply turn on, which signals that your power supply is receiving power.
Green light indication on power supply