Key Switch
Insert your driver key into the key switch. 
Driver key into key switch
Push and turn 90 degrees clockwise to enable the laser driver key switch.
Enabled key switch
Interlock
Insert the closed interlock male connector into the interlock input female connector located on the driver.
Interlock closed connector inserted
If you have an additional switch you would like to incorporate into your driver use the closed interlock male connector to connect your switch into the interlock input located on the driver.
Power Supply
Ensure that your power supply is receiving power and is connected to the driver correctly, Follow the instructions listed here: https://resources.sienci.com/view/lb-driver-power-supply/
Power Reset Button
The power reset button will need to be pressed if the driver was turned off in any way other than through the driver power switch.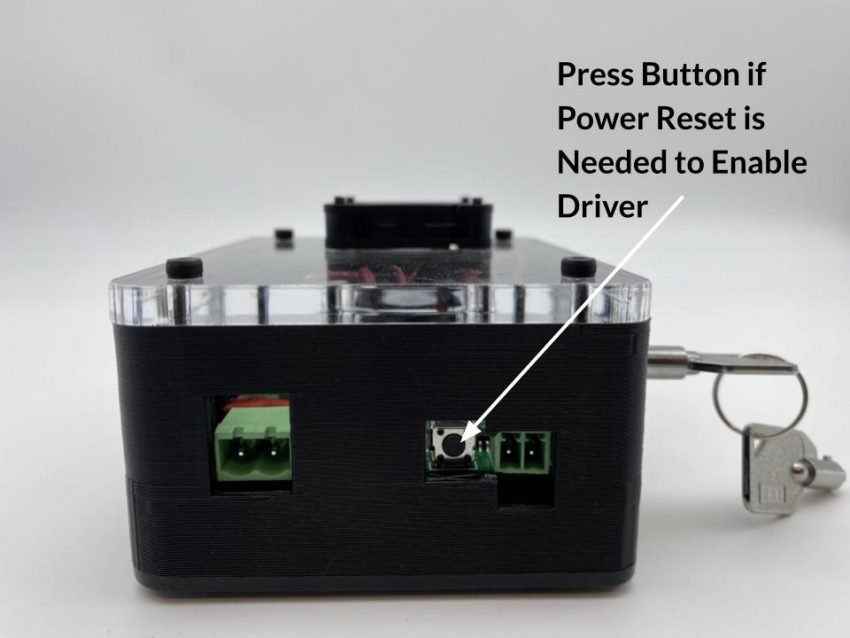 Press the Power reset button
You will need to press the power reset button to allow your driver to turn on if:
If you're turning your driver on for the first time

If the interlock is opened 

If the key is not in the enabled position in the key switch

If you remove the power supply 

If your power source is cut 

Or any combination of the above situations
If this happens, make sure your key is in the ON position, interlock is in closed position, LED on the power supply is turned on and power supply connector is pressed fully into your driver, turn your driver off via the main power switch. Press your reset button and turn your main power switch back on.
If your driver is already enabled, pushing the power reset button will do nothing.
Driver Power Switch
This power switch is how you turn your driver on and off.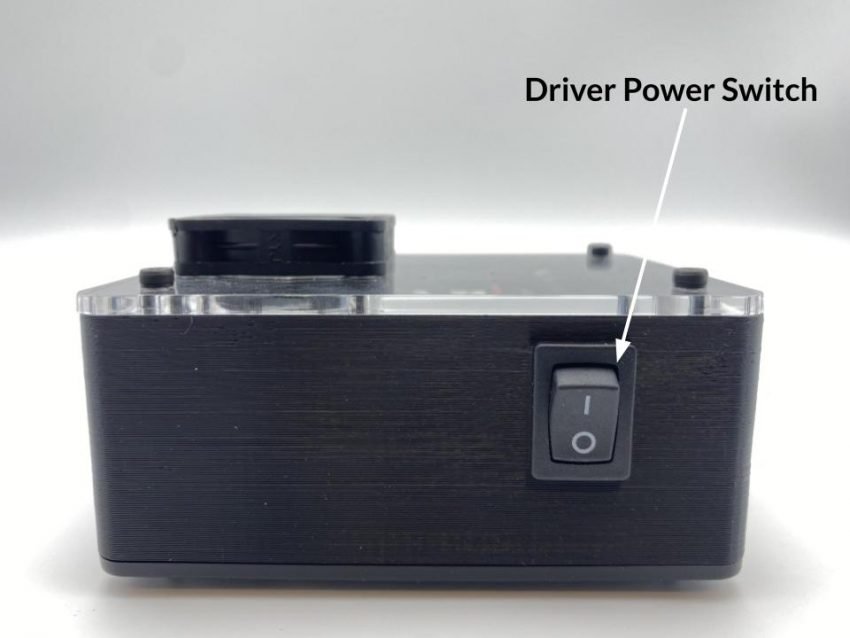 Back view of 5A constant current laser driver assembly
Position (o) = Driver OFF/disabled position
Driver power switch OFF
Position (l) Driver ON/enabled position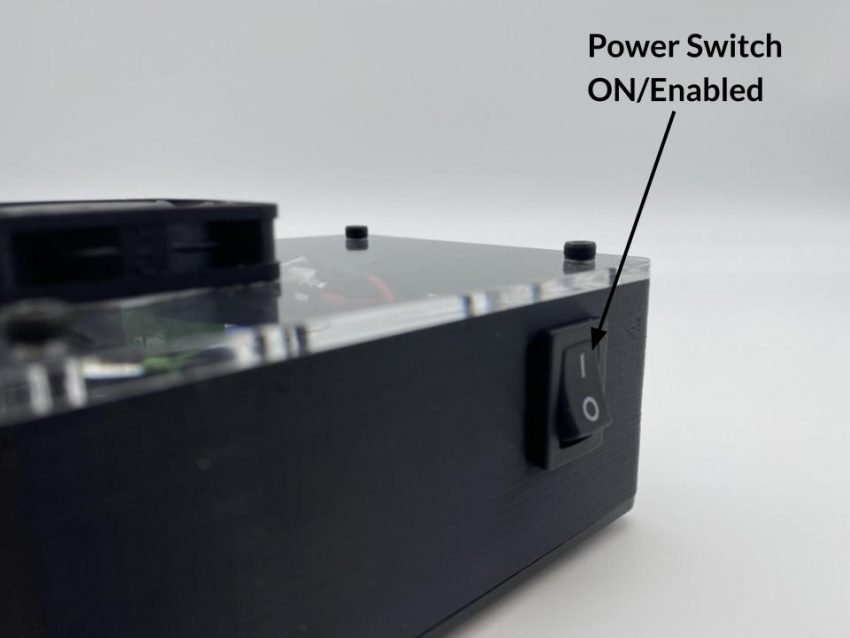 Driver power switch ON
You can confirm your driver is on when your driver power LED is ON, located on the driver.
Driver power LED ON
Your power switch will only turn your driver on if:
Your interlock is closed 

Your key is inserted and turned to the ON position 

Your power supply is receiving the proper AC power source

Your power supply is connected to your driver 

Your reset button has not been triggered or you have pressed the reset button after it has been triggered
LED indicators
LED 1 will indicate when your driver has been turned on.
Driver power LED ON
LED 2 is an emissions LED that will indicate when your laser output is enabled and when your driver has turned your laser on
Because the laser can be turned on at different intensities and off at different frequencies, this LED will mimic the signal that your laser is receiving relative to the LEDs max intensity.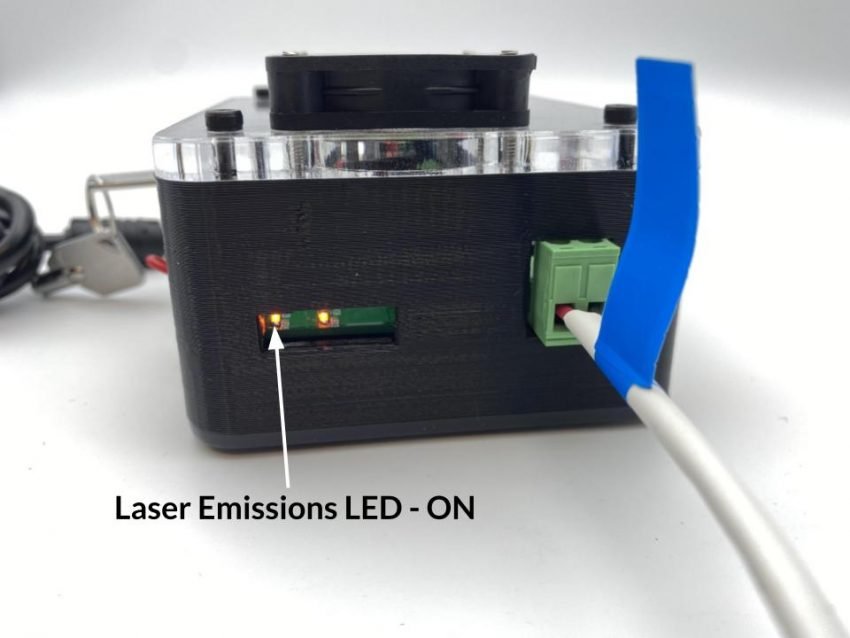 Laser emissions LED ON